Currently I am working on a unnamed fantasy game completely made in Unreal Engine 4. 
Check back for updates any time! 
6/10/2021 Update:
There will be no updates for the next week due to vacation
6/7/2021 Update:
Trying out foliage on the natural path on the way to the bigger castle. Also working on the idea of the path/road that finally takes you to the castle.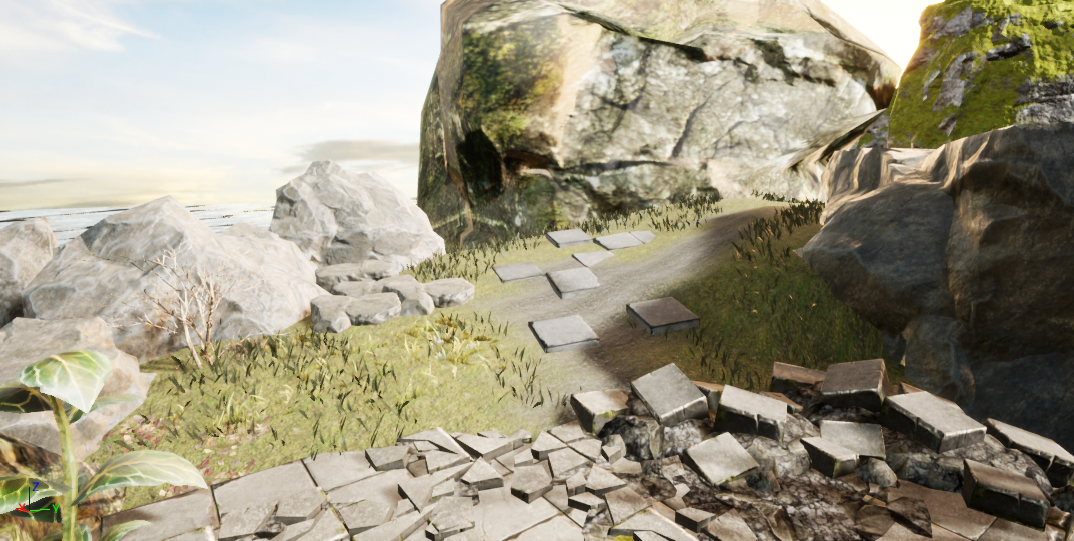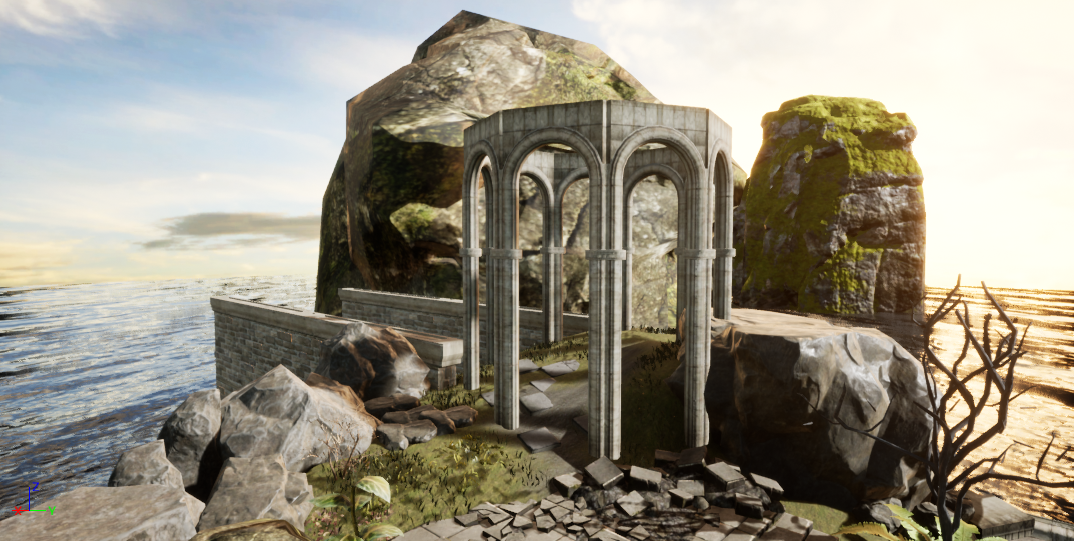 6/3/2021 Update:

Changing the idea of where the tower is located. Adding in a natural ground area to start making the way to castle. Also adding in ruins, foliage, and waterfalls.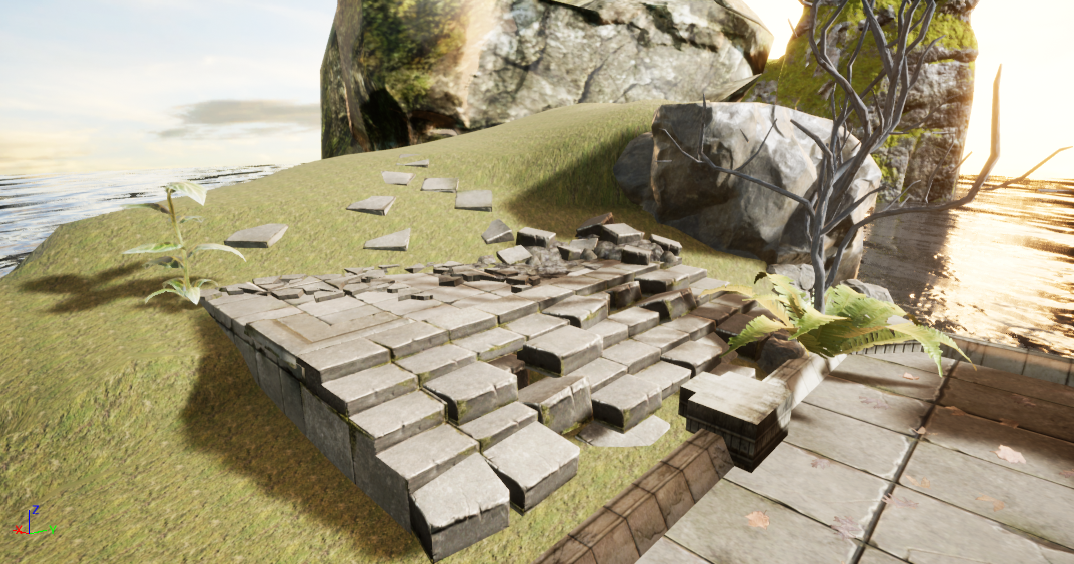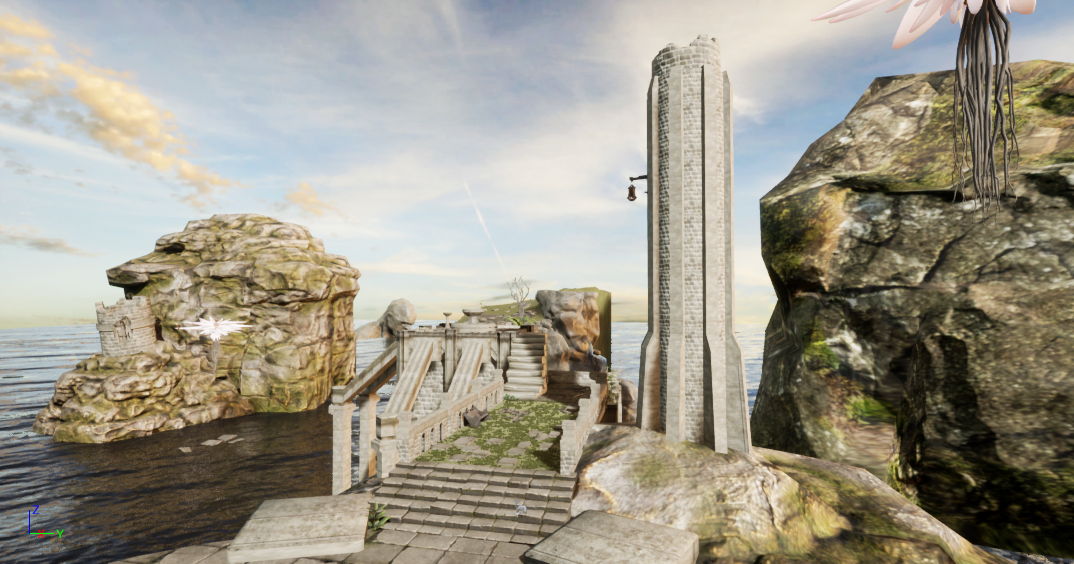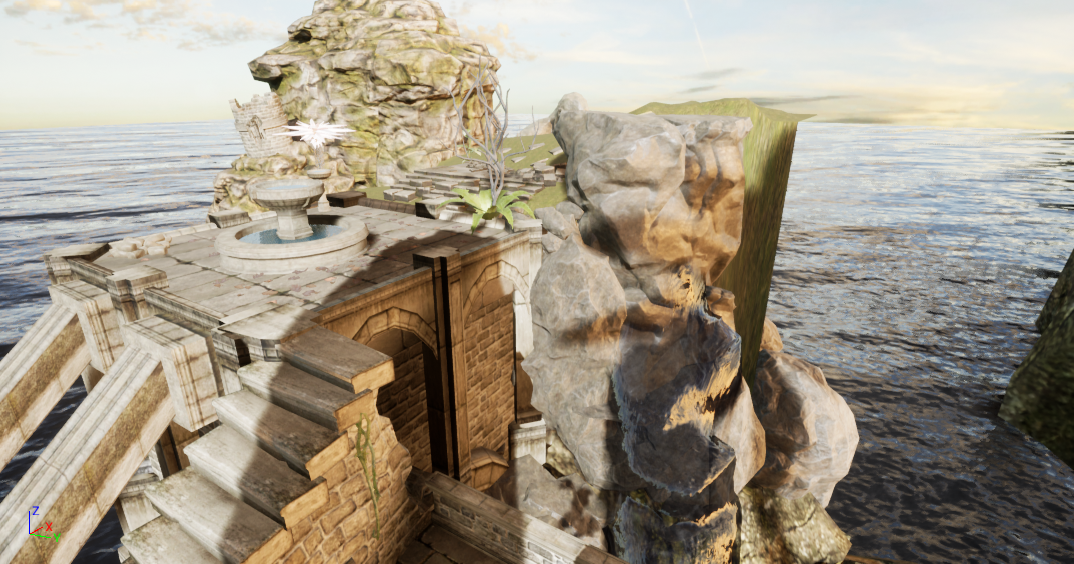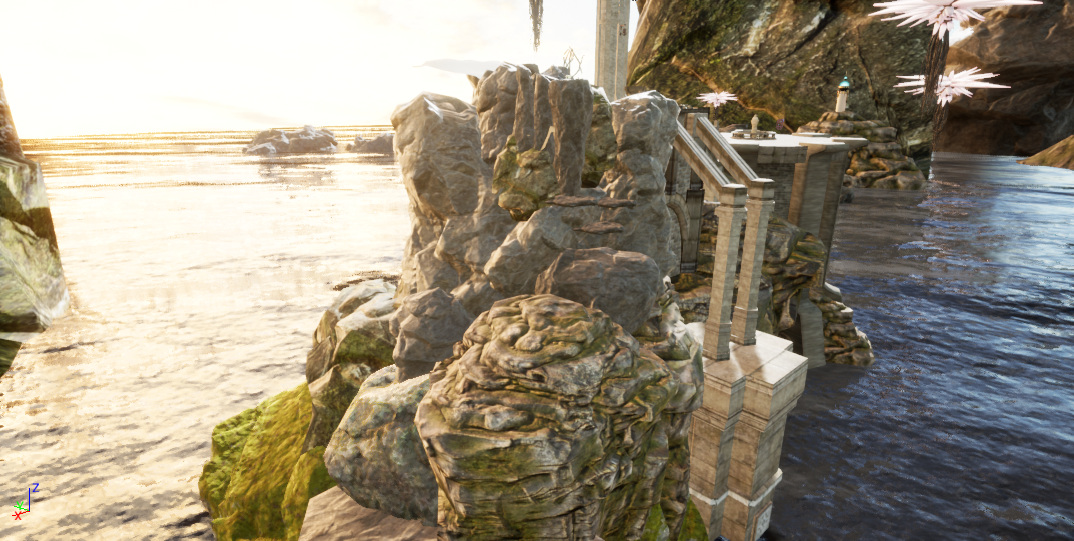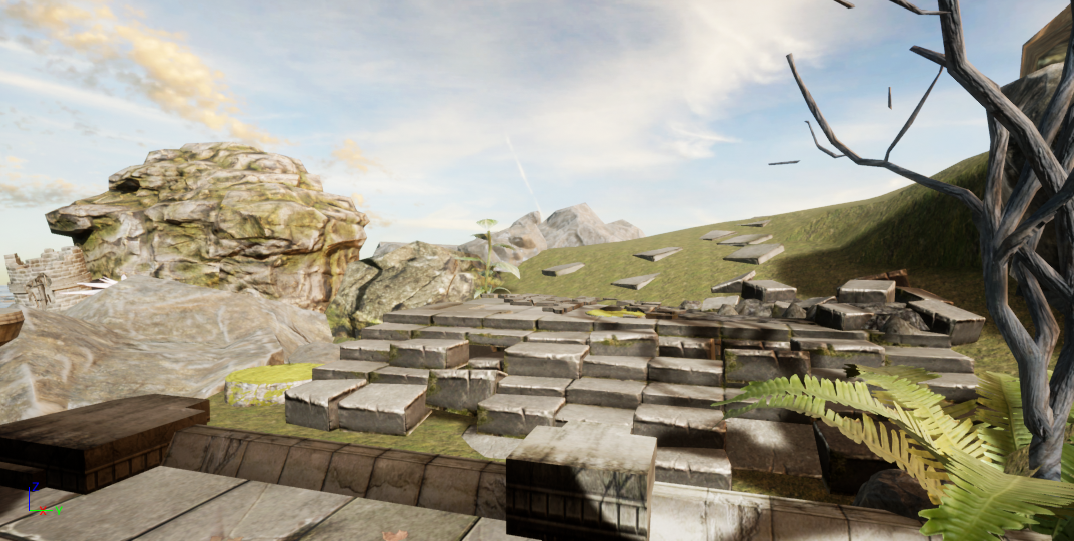 6/2/2021 Update
Testing out which direction to lead the player to go to the big castle. Adding in extra details like another statue, tree roots and buttresses. Thinking that the tower area might be too cramped and need to go a different direction with it.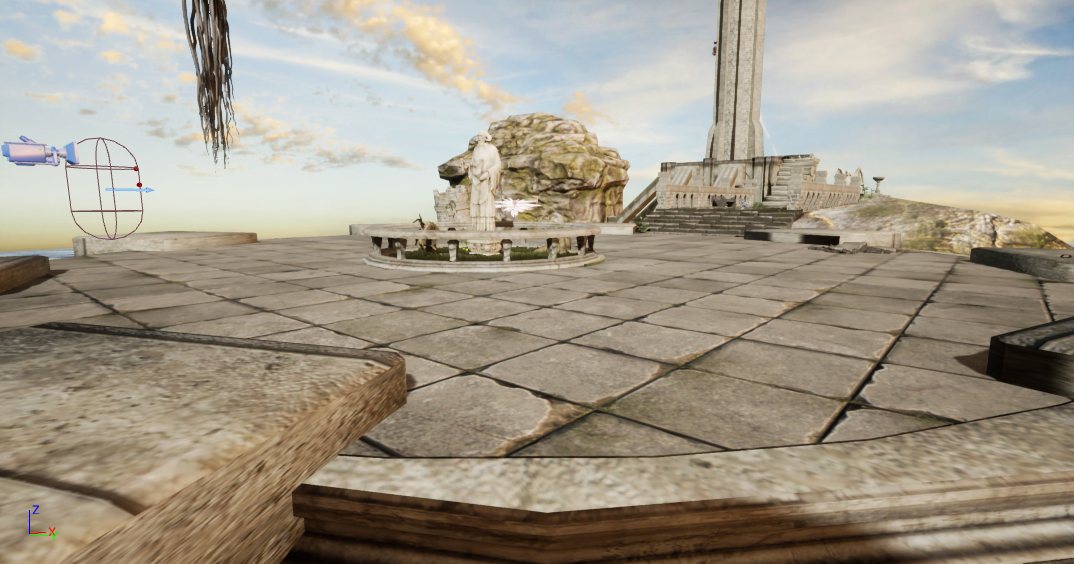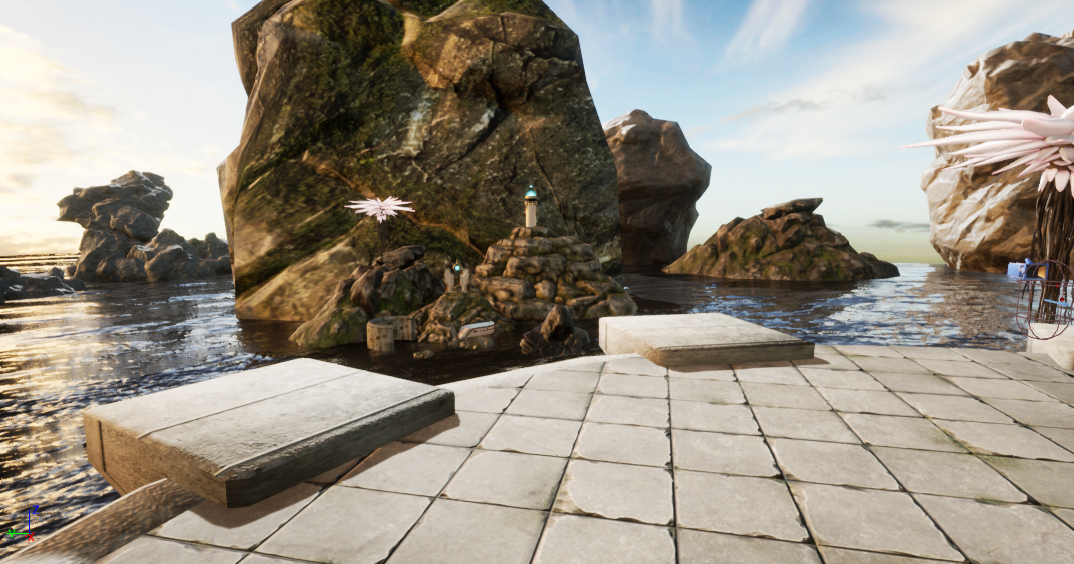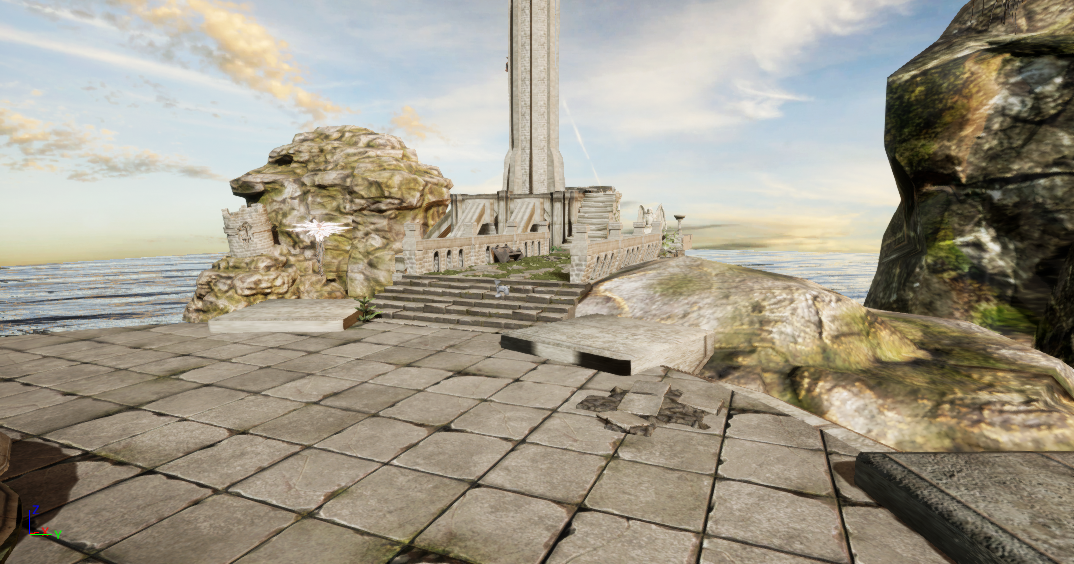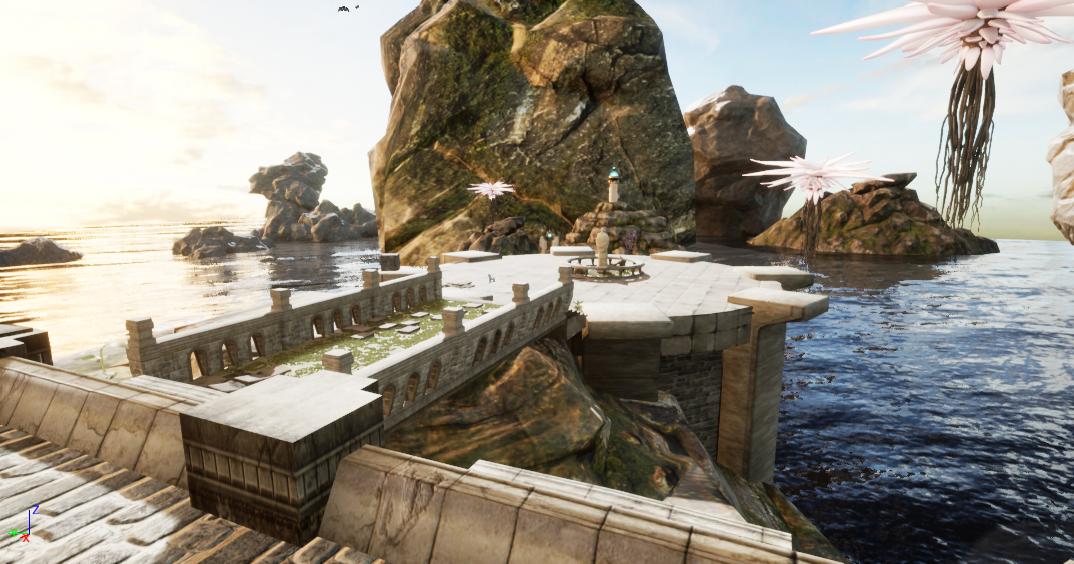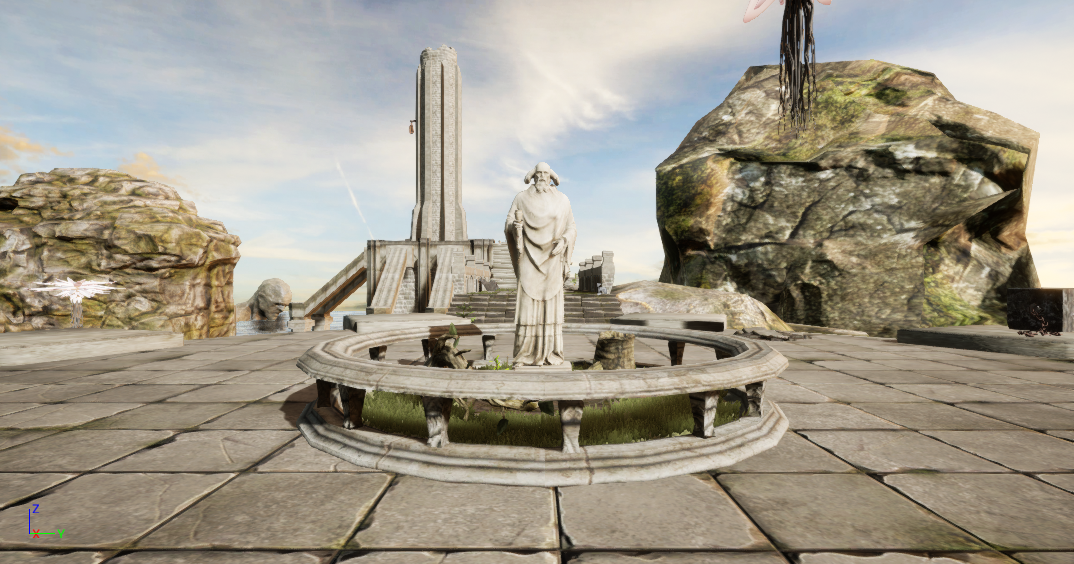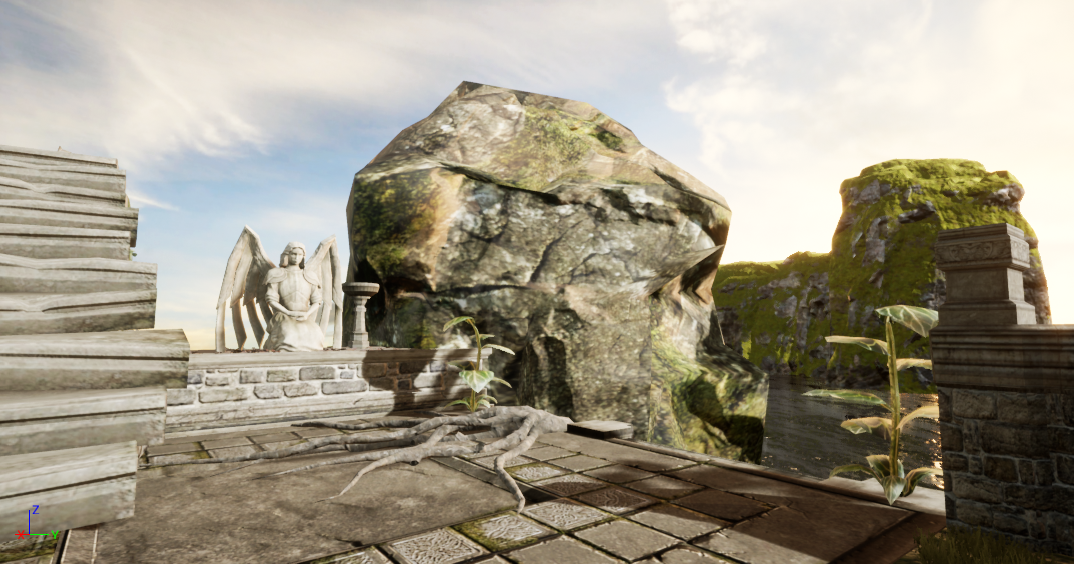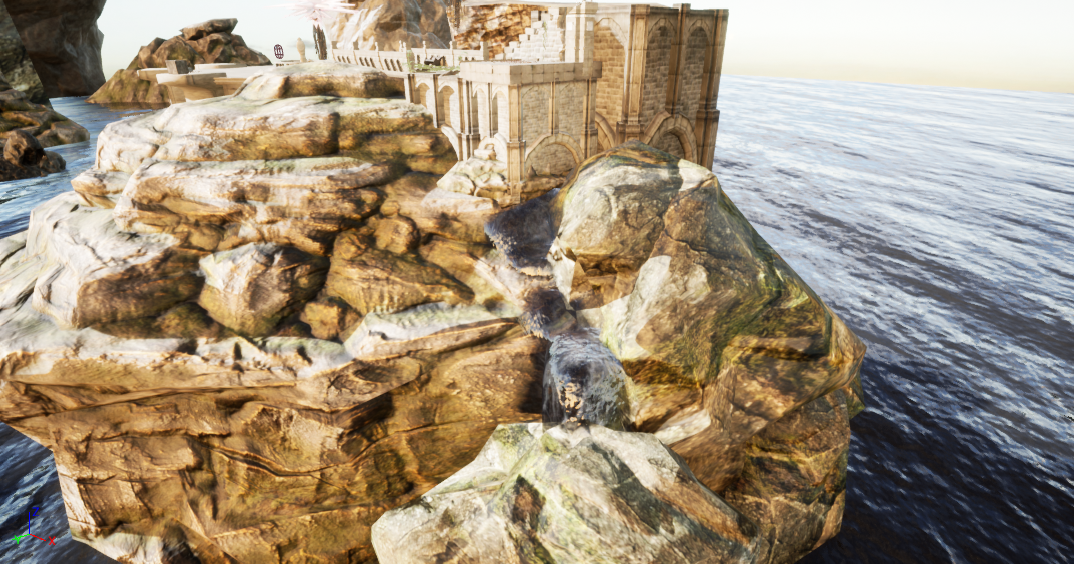 5/30/2021 Update:
Adding in larger rocks to surround the starting point. Trying to make the feeling of a bigger world, but still only being able to go where the player. Also giving hints of other civilizations with other ruins off in the distance. Also starting to rough in the idea of a tower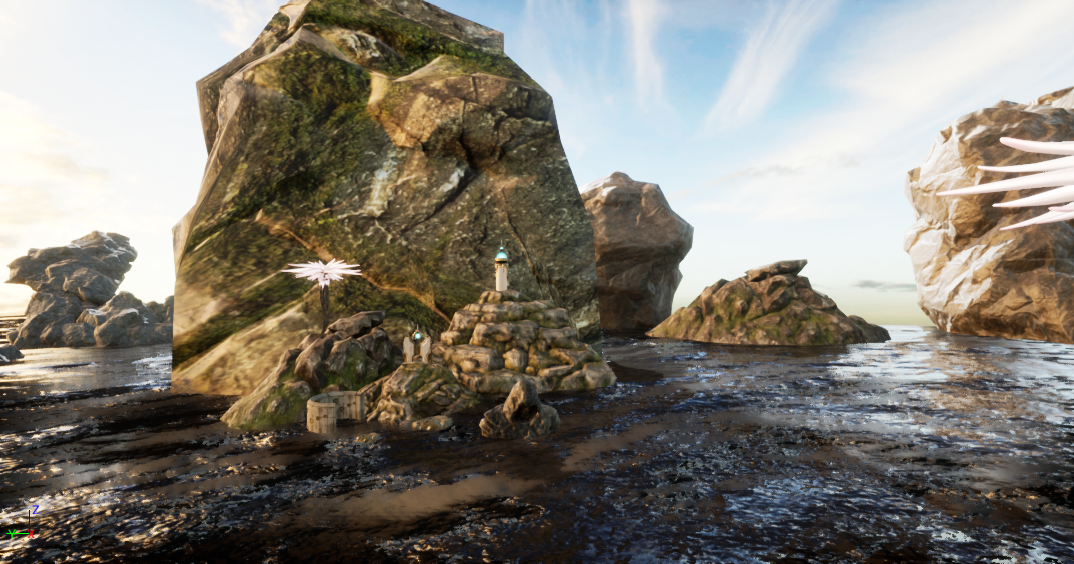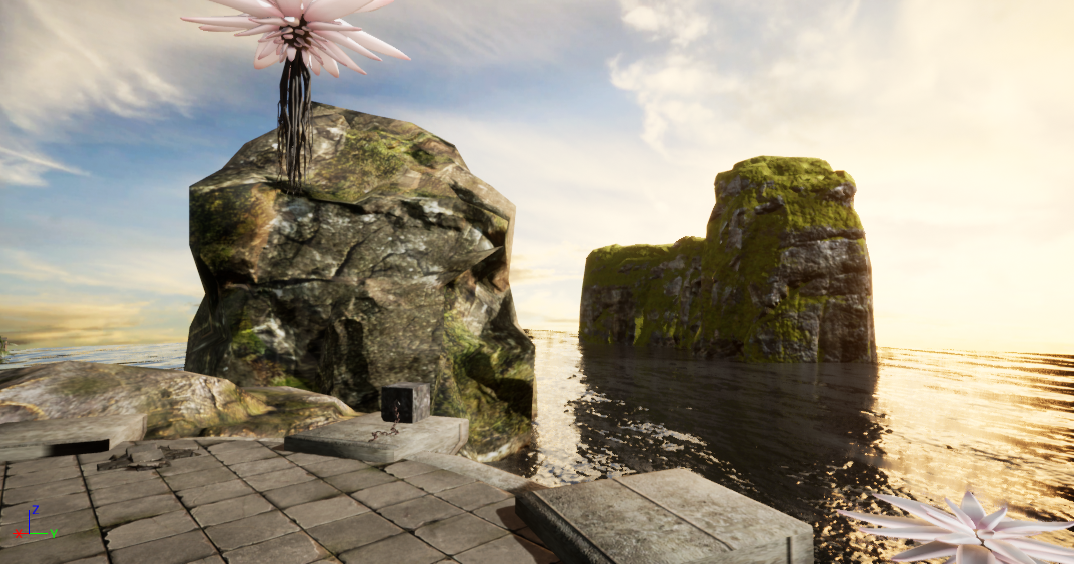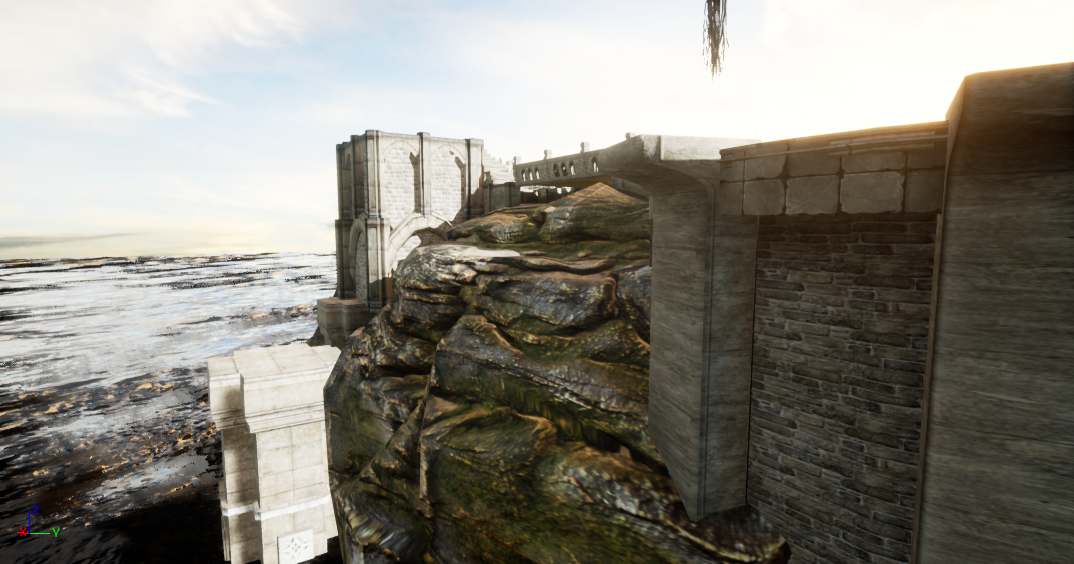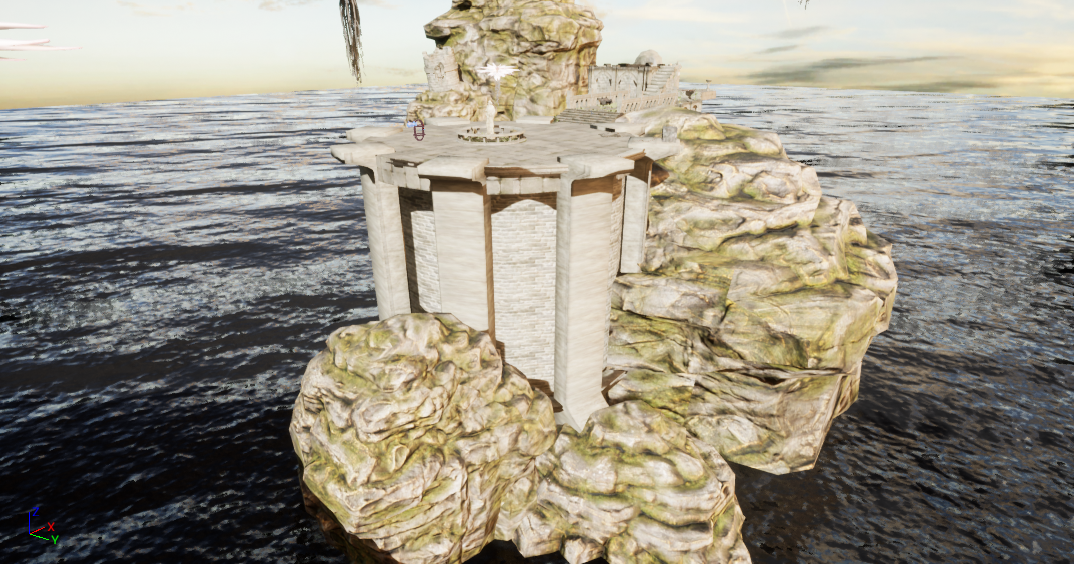 5/29/2021 Update:
Placing in the starting area and statue. Along with water and floating flowers to make the player feel as if they entered more of a mystical world.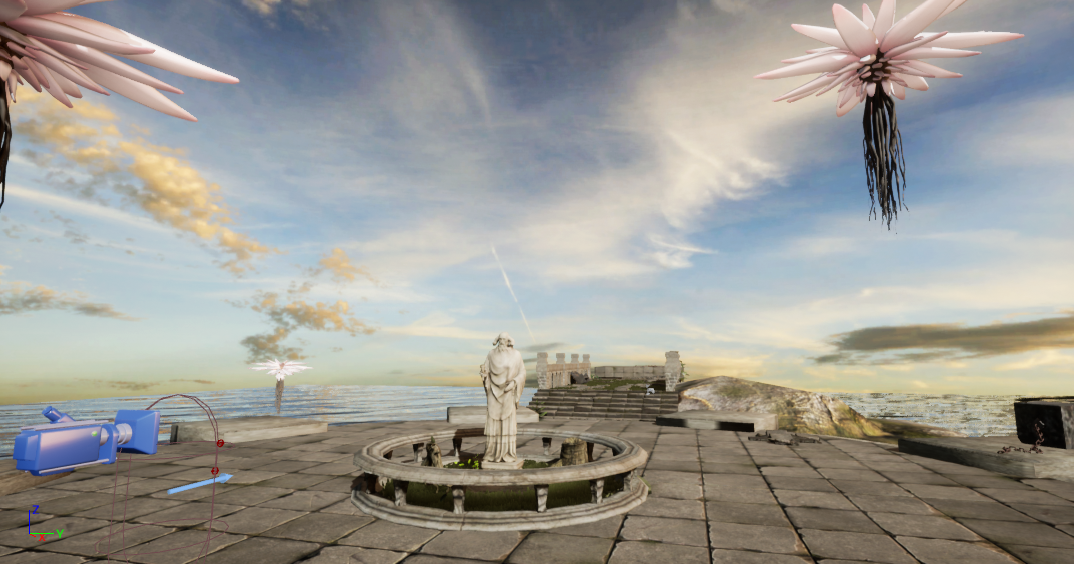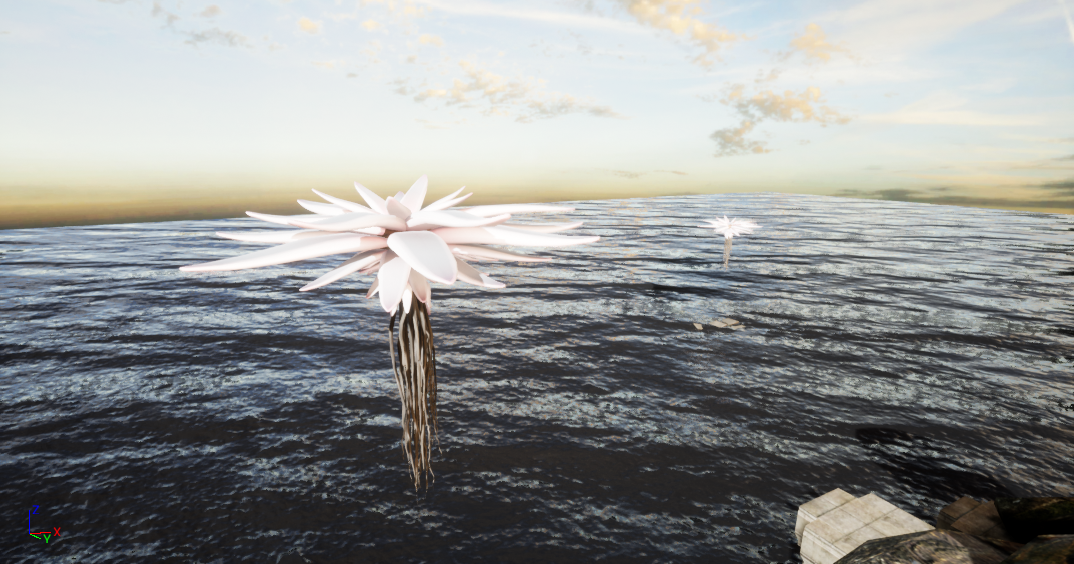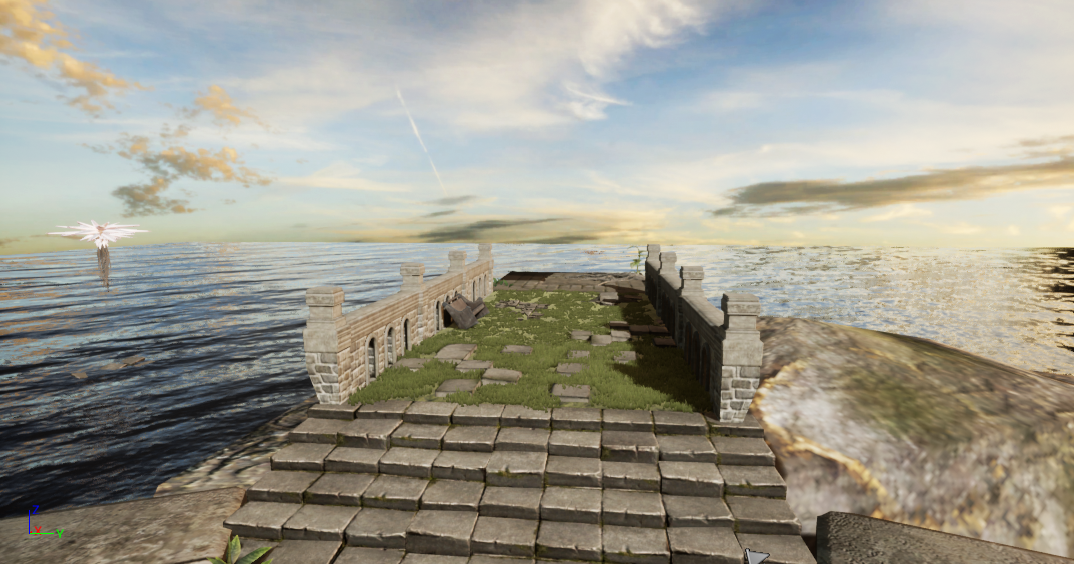 5/26/2021 Update: 
Worked in Unreal's blueprint system to take off the character's arms, gun, and cross hair for now. I also changed the walking speed of the player. Along with adding some meshes to get the overall idea and feel that was going on inside my head.